Discover the Tatwah Technology Co., Ltd. world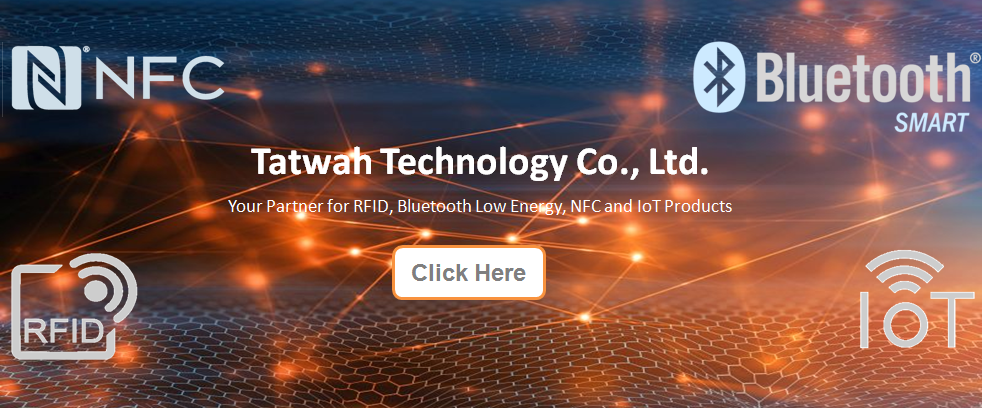 Tatwah Technology Co., Ltd. has launched a new web site where you will be able to inspire yourself by discovering our RFID, Bluetooth Low Energy, NFC and IoT product lines.
read more…
Supporting BLE beacons into its HomeBridge™ – Smart IoT Gateway

Santa Clara, Calif., January 24, 2019 – VOLANSYS –
A leading end-to-end IoT solution enabler, has partnered with Tatwah. HomeBridge – its smart IoT gateway is now comp atible with Tatwah BLE beacons supporting iBeacon, Eddystone, AltBeacon and proprietary protocols. This collaboration will enable system integrators to monitor and track the activities of their BLE beacons and analyze the data.
read more…
Morges, 1.12.2018
Trustech 2018 was a successful event with a select visiting public, showing interest not only in standard RFID consumables but increasingly also in BLE Beacon technology and high security data carrier products.
Project discussions showed how and where IoT is taking shape. The response was such that Tatwah decided to exhibit again in 2019 and we invite you to already note the dates
read more…