Morges, Switzerland – January 19, 2021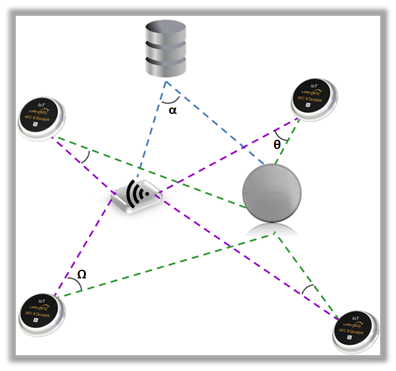 The software solution features the Quuppa Intelligent Locating System™ for asset tracking and monitoring applications.
Tatwah market leader in True Ultra Low Power BLE Beacons and Tags, today announced the availability of the new Quuppa trackable product family based on the RSL10, the industry's lowest power Flash-based Bluetooth® Low Energy radio System on Chip (SoC). Provided in a user-friendly offering, the new product family allows system integrators to design ultra-low-power indoor asset tracking applications with Direction Finding features and advanced Angle of Arrival (AoA) technology with extended battery lifetime.
The Quuppa Intelligent Locating System™ is a powerful technology platform for location based services and applications. Its unique Direction Finding methodology and positioning algorithms enable real-time tracking of Bluetooth® Low Energy Tags and devices, with centimeter level accuracy even in challenging environments. The Quuppa Intelligent Locating System is a reliable, versatile, highly customisable, fully scalable and cost effective Real Time Locating System (RTLS) solution for all industries.
"Monitoring and tracking of asset enables new capabilities and huge improvements in operational efficiencies across a wide variety of applications," said Wiren Perera, who heads IoT at ON.
"Thanks to the MANGO® wide range, state-of-the-art Quuppa Trackable tags available in different form factors you will always find the ideal product that will perfectly suit your specific needs for your asset tracking application." said Egon Konopitzky, Tatwah's senior executive VP.
All Quuppa trackable tags are available for sampling and mass market deployment. For more information, you can contact your Tatwah Sales representative or just click here to access products details.
end of release