Morges, Switzerland – July 17, 2020
Tatwah, a market leader in the world of Bluetooth® Low Energy beacons and tags, enriches its offering with a new product family of Quuppa Trackable tags for asset management applications.
read more…
Morges, Switzerland – March 6, 2020

Delivering Secure, Ultra-Low-Power Bluetooth® 5 Beacons
Virtual demo room – Active Asset tracking
read more…
Geneva, Switzerland – February 25, 2020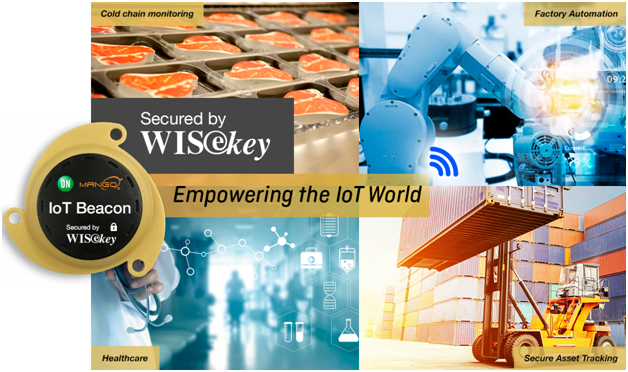 WISeKey International Holding Ltd. ("WISeKey") (SIX: WIHN, NASDAQ: WKEY), a leading global cybersecurity and IoT company, will showcase the IoT Beacon, an ultra-low-power Bluetooth® 5 secure beacon, at Embedded World 2020 in Nuremberg, Germany (February 25-27, 2020). Initially introduced in November 2019 at the Trustech event in Cannes, the IoT Beacon is designed for many industrial IoT applications including cold chain monitoring, heath care, secure asset tracking and factory automation.
read more…