Morges, Switzerland – March 6, 2020

Delivering Secure, Ultra-Low-Power Bluetooth® 5 Beacons
Virtual demo room – Active Asset tracking
read more…
Geneva, Switzerland – February 25, 2020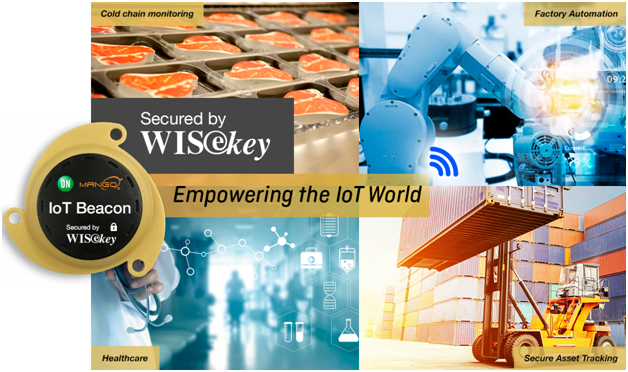 WISeKey International Holding Ltd. ("WISeKey") (SIX: WIHN, NASDAQ: WKEY), a leading global cybersecurity and IoT company, will showcase the IoT Beacon, an ultra-low-power Bluetooth® 5 secure beacon, at Embedded World 2020 in Nuremberg, Germany (February 25-27, 2020). Initially introduced in November 2019 at the Trustech event in Cannes, the IoT Beacon is designed for many industrial IoT applications including cold chain monitoring, heath care, secure asset tracking and factory automation.
read more…
RFID Journal News Roundup – February 20, 2020 – Tatwah Offers Ultra-Low-Power Bluetooth® 5 Beacons
Tatwah, an Internet of Things (IoT) solutions company, has announced a new generation of its Bluetooth® Low Energy beacons. The latest beacons are designed to enable systems integrators to monitor and track the activities of industrial assets, as well as analyze data and run AI algorithms on on-prem or cloud servers.
read more…