Products for your specific needs
tatwah SA develops and markets exclusively RFID data carriers and Bluetooth Low Energy (BLE) Beacons which are part of our main core competence. A large variety of form factors, embedding materials and functionalities for (almost) every requirement.
Service makes the difference
to understand our customers' requirements

to propose innovative concepts and inputs based on team's experience

to liaise daily with colleagues from the various departments of the factory

to have a deep insight down to supplier level to ensure ethical principles, technology conversance and quality capabilities
Discover our wide range of Bluetooth Low Energy (BLE) Beacons & QUUPPA Tags
tatwah SA offers the widest product portfolio of Bluetooth Low Energy (BLE) Beacons & QUUPPA Tags, supporting the latest technologies and state of the art manufacturing.
Our BLE Beacons & Quuppa Tags offer enriched and innovative features, high level of customization and the most recent stage in miniaturization combined with Ultra Low Power consumption which give you and extended battery life time.

Our product family is divided in 2 sections :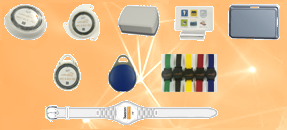 Protocol

Eddystone (UID, TLM, URL)

iBeacon

AltBeacon

Secured mode

Transmission Range
Up to 75 meters
Battery Life Time
Up to 8 years depending on Beacon parameters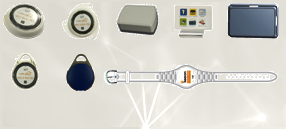 | | |
| --- | --- |
| Protocol | Quuppa Ready, full compatible |
| Transmission Range | Up to 100 meters |
| Battery Life Time | Up to 8 years depending on Tag parameters |