Morges, Switzerland; February 10, 2020 – Tatwah –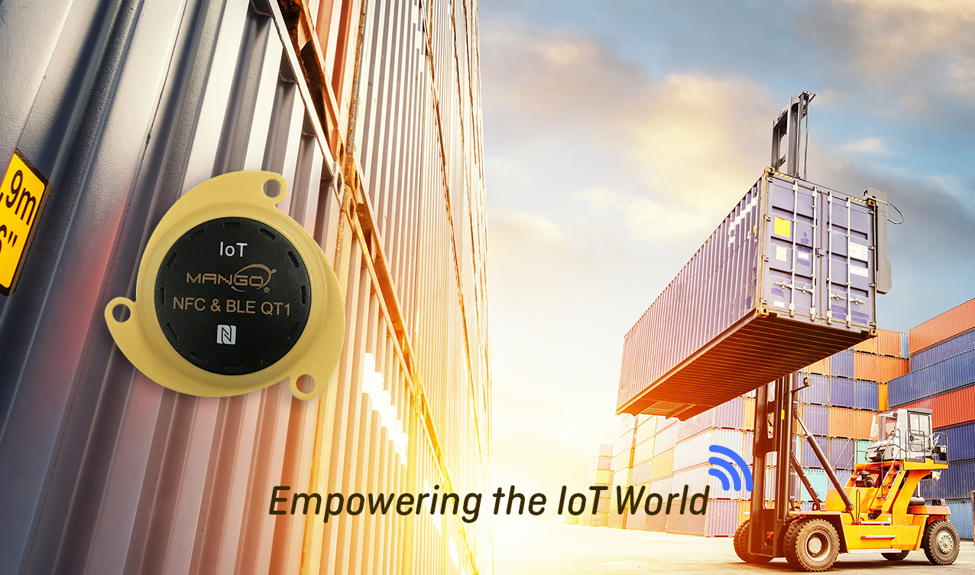 Tatwah, a leading end-to-end IoT solution enabler has announced a new generation of Bluetooth® Low Energy beacons, a complete product family with high-quality wireless performance, mechanical robustness and extended battery life. This new generation will enable system integrators to monitor and track the activities of their industrial assets, analyze data and run their AI algorithms on on-prem or cloud servers.
Tatwah's MANGO® branded Bluetooth® Low Energy beacons support iBeacon, Eddystone, AltBeacon, and proprietary formats and provide an enriched set of innovative features and functionalities. They are flexible beacon solutions, which provide the largest set of configuration options, operational parameters and an NFC tag interface that can be used to store information about the asset, maintenance data or localization. The Bluetooth® Low Energy Beacons are designed with a modular approach for multi-sensor capabilities, security enhancements and customization.
Devices are based on the state-of the-art RSL10 radio from ON Semiconductor, which provides ultra-low power Bluetooth® Low Energy connectivity, while helping to reduce overall system size and Bill of Materials (BoM). In addition to being the lowest power Bluetooth® 5 SoC in the market, RSL10 is complemented by a comprehensive suite of firmware, software and mobile app offerings.
Our Bluetooth® Beacons are field-proven and have been deployed in different eco-systems and supported by leading IoT cloud platforms like AWS, Ayla, Evrythng and other proprietary clouds.
Tatwah's Beacons have been adopted by a broad portfolio of system integrators and end-customers worldwide. Tatwah has helped Fortune 500 companies and innovative startups connect their smart products over Bluetooth® Low Energy, RFID, NFC, and other RF connectivity options.
"With this new beacon family, Tatwah is instrumental in providing Bluetooth® Low Energy beacons leveraged end-to-end IoT solutions like asset tracking to clients. Tatwah is extending its product offering to enable solutions in industries like predictive maintenance, smart building and cities, healthcare,  wearable patches, people monitoring, inventory management, retail, logistics, etc., We will be extending our product portfolio with new and enriched devices all along 2020" said Egon Konopitzky, Senior Executive VP, tatwah sa.
Tatwah, a pioneer in RFID and IOT since 1987, has offered a large product portfolio of Bluetooth® Low Energy Beacons since 2017, providing on-the-shelf devices and customized beacon tags tailored to customer applications.
About ON SEMICONDUCTOR
ON Semiconductor (Nasdaq: ON) is driving energy efficient innovations, empowering customers to reduce global energy use. The company is a leading supplier of semiconductor-based solutions, offering a comprehensive portfolio of energy efficient power management, analog, sensors, logic, timing, connectivity, discrete, SoC and custom devices. The company's products help engineers solve their unique design challenges in automotive, communications, computing, consumer, industrial, medical, aerospace and defense applications. ON Semiconductor operates a responsive, reliable, world-class supply chain and quality program, a robust compliance and ethics program, and a network of manufacturing facilities, sales offices and design centers in key markets throughout North America, Europe and the Asia Pacific regions.
"We are very excited to collaborate with Tatwah and enable the delivery of complete end-to-end services for IoT verticals" said Wiren Perera who heads IoT at ON Semiconductor. "It is particularly satisfying to see the benefits of our ultra-low-power connectivity products and extensive software environment rapidly manifest into ready-to-use solutions for OEMs and system integrators".
About Tatwah Technology Co., Ltd.
The company runs a horizontally integrated factory providing all under one roof from wafer processing, antenna technology, bonding, laminating, assembly, test, and certification, Tatwah's 40,000 square-meter production facility, staffed with some 1,000 employees, has a capacity of more than 1 million pieces a day. Other finished products, beyond Bluetooth® Beacons, includes industrial and logistics products, printed or white cards (up to 800 kpcs per day), key fobs, made-to-order badges, wristbands, and a wide assortment of novelty items embedded with RFID and Bluetooth® capabilities. Through our design center based in Switzerland, the company addresses a broad range of applications. Please visit https://mango-rfid.com/ or contact us at https://tatwah.net/contact.
end of release